Audi A6 B5 Speedometer repair.
Speedometer repair Audi A6 B5  1994-2001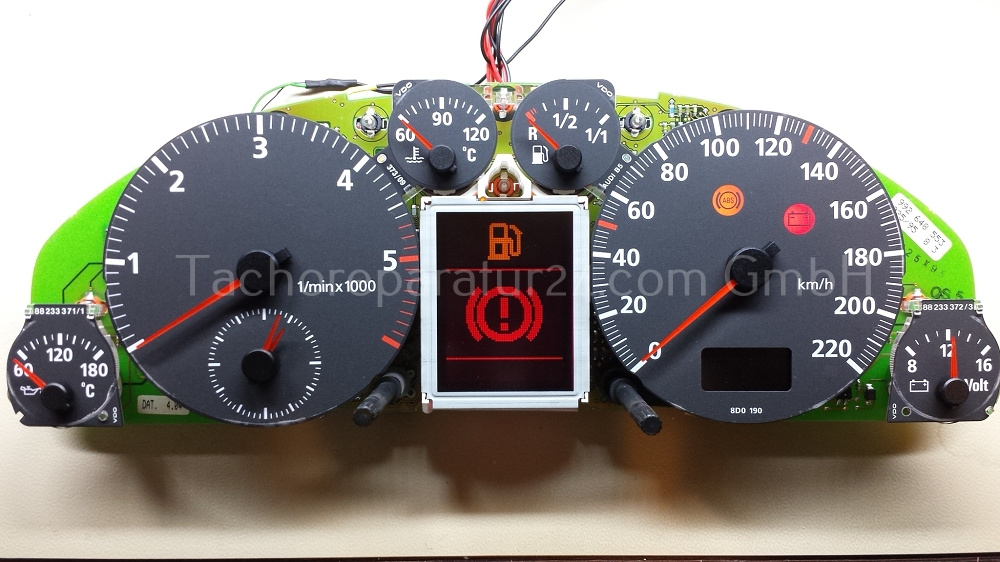 Description
Audi A6 B5 instrument cluster repair in case of partial / complete failure
Display goes on and off.
Immobilizer affected.
Display flickering.
Display pixel error-
Analogue displays without function.
PRICE ON REQUEST
For other defects please contact us.